Being There,
or Anywhere Really.
Wordpress Development
Designed to Convert
Explorify 3D is a virtual tour company that builds incredible 3D walkthroughs of environments, transporting you anywhere in the world. They differentiate themselves with slick branding and an emphasis on quality that the website needed to sell hard. We built an eye-popping WordPress site that's designed to convert and represent their brand in a way that is both impressive and functional.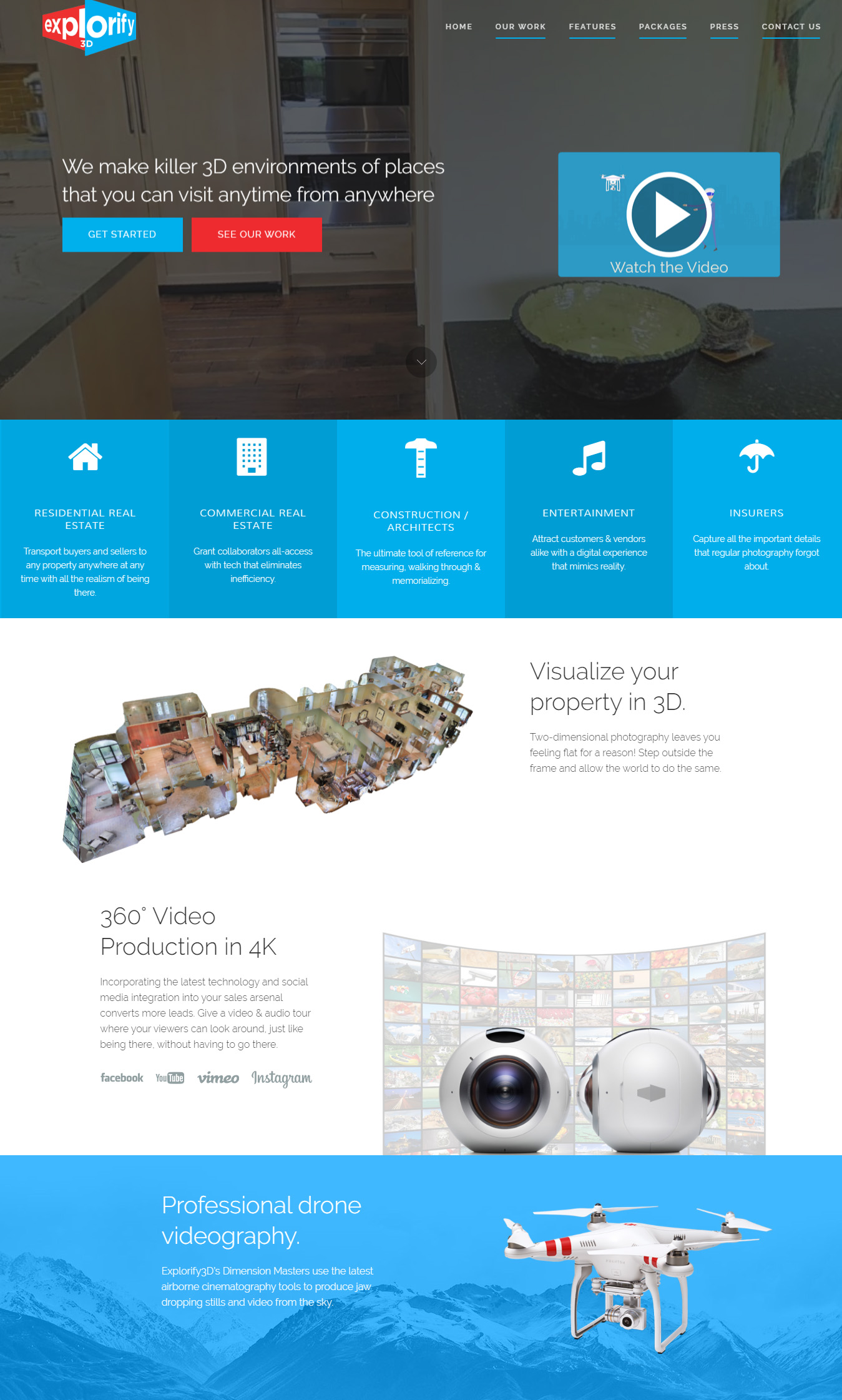 And here's their incredible product.