Woocommerce Development
Custom Zendesk Integration
RealWear is the world's first industrial head mounted Android tablet. Basically it's Google Glass for hardcore environments. They came to us with very stressful deadlines and a less than cooperative payment provider. With a little Woocommerce ingenuity and some clever Zendesk hacking, we built out an advanced site for their product in zero seconds flat.
The website turned out pretty gorgeous.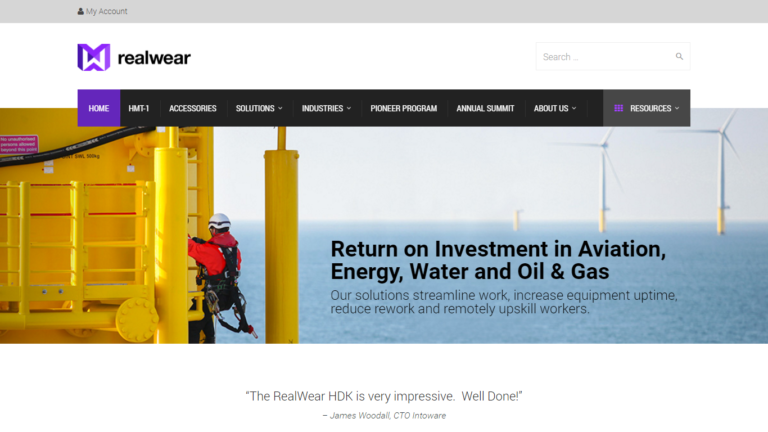 But just check out how cool this thing is.